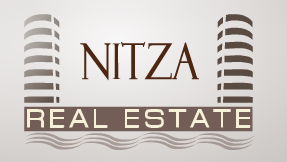 New Property
When purchasing a new property in Israel both the buyer and his money are protected by law by Bank Guarantees. This law requires a contractor who sells an apartment or house, to ensure the safety of the money spent on the purchase, - in case of insolvency of the contractor or the owner of the land, seizure or other circumstances. The law provides for the buyer to appropriate safeguards to ensure the safety of all amounts already paid to the contractor. These guarantees are usually given by the organization, which provides financial support for the project. In most cases this is given by an Israeli Bank.

Usually when signing the contract is the first installment - 15% of the purchase price. Further payments will be made according to stage of construction or on schedule convenient to you and agreed with the contractor, but not paid money tied to the construction index. The final 10% is payable upon receipt of the keys. It is also possible to obtain a mortgage for the purchase of a property.

It should be noted that when buying an apartment from the builder, you must pay 2% of the purchase price of the project lawyer, as he registers your apartment, land, parking and all assets purchased with the Land Registry a Office in Israel (Thabo). The project appointed solicitor is the only person entitled and permitted to register the property with the Land Registry and as per the Law of the Land of Israel you are purchasing a property
and a proportional part of the land belonging to the project.

You also have the right to hire your own attorney to protect your interests and check the actions carried out by the project lawyer. Cost of his services is usually not more than 0.5%

The advantage of buying a new apartment is that you can make any changes during construction, for example, choose the color of the kitchen, ceramic, equipped with flat-floor heating, conduct additional cables for home theater and other

Should you require any further information please contact us on the numbers listed below .

Sent from: Alexandra Stuart
Email: alexandrastuart18@gmail.com
Mobile : 972-538-223513
Tel. Office: 972-9-8846944
From UK: 0208- 501-5399
UK Mobile : 07968-176746

Would you like to share the page with your friends?