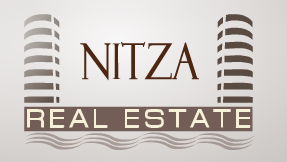 PURCHASING A HOME IN ISRAEL
Many people from around the world are interested in buying apartment in Israel. Israel has a buoyant economy and the prices of real estate are constantly increasing in value. Netanya has a huge appeal both for investments for holiday makers as well as people wanting to live here.
Netanya holds its appeal with a great infrastructure of synagogues, kosher restaurants and sunshine
For most of the year. The beaches are beautiful as are the parks and gardens all over the town. Due to the high percentage of tourism on a regular basis buying an apartment in Netanya is considered a good investment as there is a constant requirement for short term holiday lets. Meaning that if a property is rented out a few times during the course of the year when not being used by owners it will cover the outgoing costs and overheads.
Nitza Real Estate is fully licensed and has been in business in Netanya for the last 20 years and holds a good reputation. A large portfolio of properties are available on an exclusive basis with us for both purchase and rental and many English speakers within the Netanya community have purchased through us.
Whilst exploring the different options and properties in Netanya we would be happy to advise you on possibly renting first in order to get a good feel of the town.
We have new properties directly from the builders and will guide you through the maze of purchasing from start to finish when you receive the keys to your property.
Would you like to share the page with your friends?