Israel, Netanya, Nitsia 20
7200000 NIS
Penthouse for sale


Price negotiating is possible:
Yes
General
Location:
The firste line of the sea
Construction type:
New construction
Living area size:
220sq.m.
Square balconies or Land:
100
Parking:
underground parking
Total number of floors:
32
Min distance to transport:
30
Accomodations:
Elevator, Pool, Terrace, Seaview, Gym
Local amenities:
Boating, Cycling, Fishing, Golf, Hiking, Paragliding, Shopping/restaurants, Beauty Salon, Surfing, Swimming, Tennis
Environment, surroundings:
Beach service (available), Golf nearby, Near the Hospital, Ocean nearby, Ocean view, High-rise buildings, Near bus stop, Near the Bank, Parking lot, Disability access, Laundry, Swimming pool, Fitness center, Near the center
Comment
Description:
Penthouse currently shellAmazing sea views 24th floor of luxurious blockGreat deal at 7.2 million NIS
Square balconies or Land:
100
You might be also interested in...
Listing provided by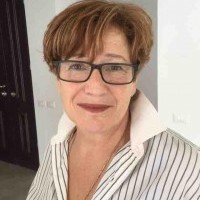 How much will my mortgage payment be?